Piku Review: An Emotional Tale of Father and Daughter
Mumbai: The emotional tale of father and daughter Piku starred Amitabh Bachchan, Deepika Padukone and Irrfan Khan in pivotal roles.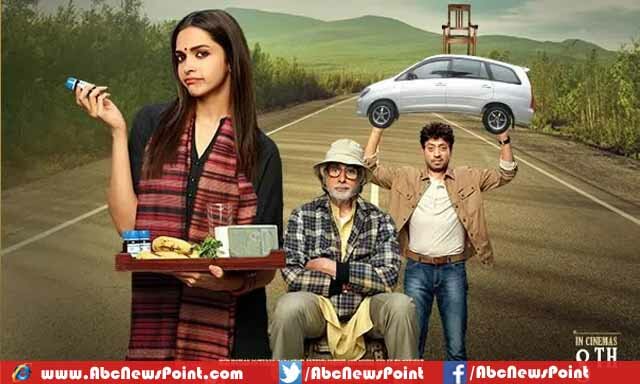 Piku Indian comedy-drama film off of Bollywood that has been considered as one of most influential and commending, expressing the relationship of father and daughter of Bengali family that how they move to their lives having endless differences.
Directed by Shoojit Sircar the movie has perfect story along with fantastic choreography that viewer is unable to move even his head during the movie, focusing on the funny chemistry of father and daughter who are never on one page in their whole life and ready to fight at every moment.
The Indian top rated celebrity Amitabh Bachchan is playing eccentric old man Bhaskor Banerjee who is the father of Piku, played by Deepika Padukone, and showed the fine acting skills in the movie while Irrfan Khan is portraying the character of taxi driver.
According to critics the movie has truly strong script and characters played by actors just marvelous, so it can be said that Piku has everlasting things to feel rather than only watch while the making of scenes is also more than enough to portray the actual fact a writer want to say.
Juhi Chaturvedi has written the script of Piku and screenplay of the movie and what he wrote is remarkable and amazing which cannot be expressed by words anymore.
Released on 8 May the movie has shown an upward graph and managed to collect twenty five crore in three days which has considered as decent sum from the movie.
The story of movie simply revolves around Bhaskor Banerjee visit to Kolkata with her daughter Piku and every moment of the journey is telling a story of emotions, feeling and sentiments of father-daughter association.