Saif Ali Khan Would Be Happy To Return Padma Honor, Wife Kareena Kapoor Khan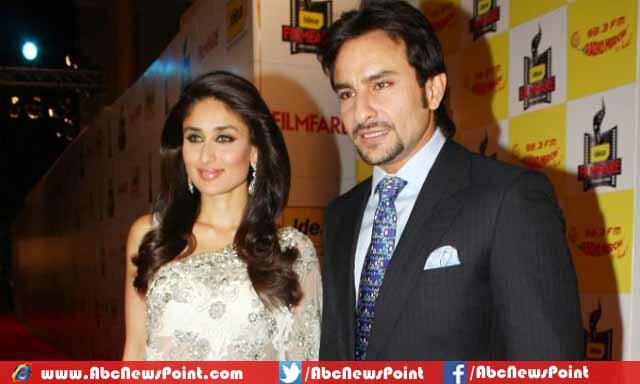 The beautiful wife of Bollywood's super actor-filmmaker Saif Ali Khan couldn't stop more herself and talked about the Padma award controversy.
While speaking with Indian media reporters, Bebo said that her husband would happily return back the honor which given by the Indian government.
According to recent Indian media reports, the Indian government might be snatched Padma Shri honor from Khan, on Monday, Kareena told citing the issue, the award was given by the government and her husband would be comfortable while returning back it.
About this issue, Kareena first time broke her silence—saying it is true that the Padma award national reward, "They have obviously researched pretty well to have given him this award."
The 34-year-old experienced actress also talked on the fight which took place at Taj Hotel in Colaba's Wasabi restaurant and if they are interested to talk about it—what occurred at restaurant– how it should affect the Padma Shri and as far as she is aware.
it hasn't discussed between couple till now but she is confident—her husband would happily return back honor to authorities, Bebo addressed reporters while attending Lakme India Fashion Week which held in Mumbai.
The RTI activist had registered a case on March 14,– with the Union Home Ministry on March 14,. A petition was filed by the 44-year-old Khan as well two friends that they hadn't done anything wrong after the metropolitan court in Mumbai announcement with allegations in March previous year. Now, authorities are vowing to snatch the honor which was given him in 2010.
RTI submitted a application to court to find out status of his complaint, so in the response, Home Ministry said while answering, that the issue is being observed yet.