Transasia Airplane Crashes In Taiwan River At Least 23 Dead
Taiwan: A TransAsia Airways flight crashed into a River on Wednesday just after its take off. At the time of crash 58 passengers were on board.
Rescue teams are working to rescue the passengers, dozens have been rescued but some are still missing or have been killed.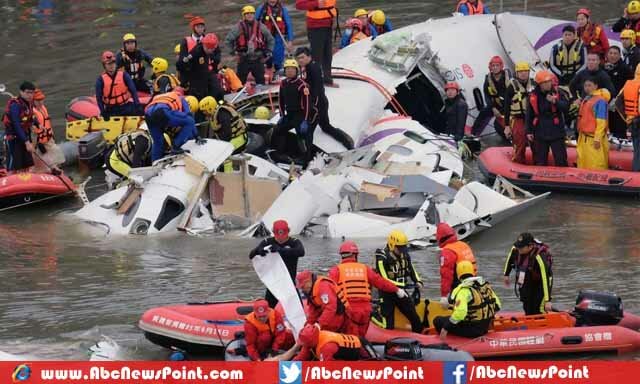 On Wednesday, a TransAsia airplane crashed into a river just after it took off. The plane crashed when its left wing got hit by bridge shortly after its take off from the airport in Taipei and crashed into a nearby Keelung River.
Rescue teams are working in the search of the survivors. According to reports, at least twenty six are dead- fifteen survived and seventeen are still missing and rescuers are still searching for them.
The air plane was French-built ATR 72-600. The rescuers used the massive crane to lift the remaining structure of the plane from the muddy river.
The head of Taipei fire department informed media that he was too optimistic that more survivors would be found and they would continue their rescue operation till they have found all the survivors or their bodies from the river.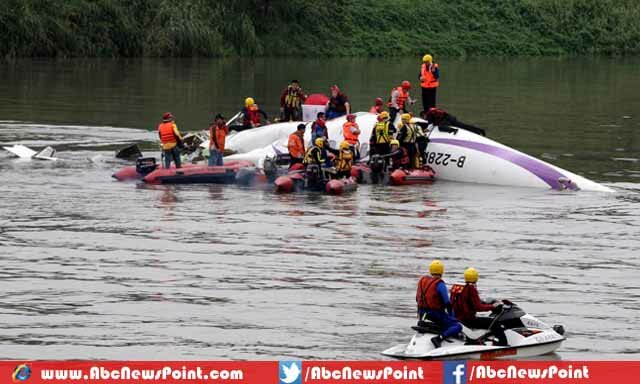 The video of plane crashing was caught by a traveller on the bridge and this dashcam video has gone viral across the world. This dashcam footage clearly shows how plane's left wing hit the bridge and crashed into the river.
Many Taiwanese had paid homage to the pilot, believing that pilot with his remarkable skills had saved the country from bigger incident, by avoiding the plane from hitting or crashing into public places like school, roads and nearby apartments.
In last one year, it was second aircraft of TransAsia that had crashed. Last July a TransAsia plane crashed while making a landing in a stormy weather on the island of Penghu, forty-eight people were killed in that air crash and 10 survived the crash, who were badly injured.
The Wednesday's flight of TransAsia was en route to the Kinmen islands of Taiwan, and most of the passengers on the plane were from China.