Ukraine Conflict: Shell Hits Bus killing 12 in Buhas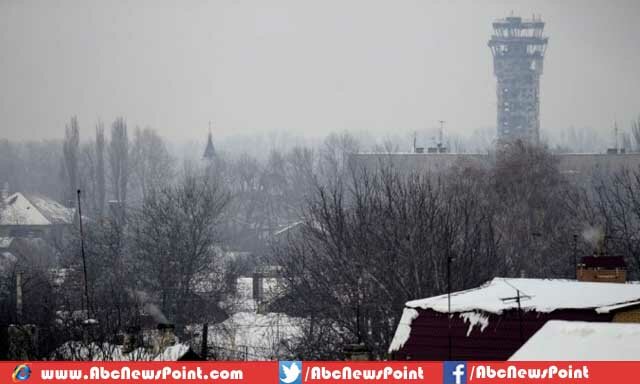 Fighting resumed Tuesday in eastern Ukraine. At least 12 civilians were killed when a rocket falling on their coach, while the Donetsk airport control tower eventually collapse under the effect of the bombing.
It is the deadliest attack in the east of Ukraine since the truce in December. At least ten civilians were killed, Tuesday, January 13, in their bus was hit by a rocket near a dam the Ukrainian army, about 35 kilometers from Donetsk.
Six women and four men were killed in the attack, spokesman for the Ukrainian army, Vyacheslav Seleznev. Thirteen other civilians were wounded, he added.
This checkpoint is located on the road between Donetsk regional capital and stronghold of the rebels, and Mariupol, on the shores of the Sea of Azov and last major city in eastern controlled by Ukrainian authorities.
This balance is added to that of a soldier and three civilians killed in the night, given in the morning by the army and the town of Donetsk.
According to the Ukrainian chain Hromadske.TV, heavy fighting also broke out at Donetsk International Airport on Tuesday morning. Ukrainian soldiers claimed that the control tower had collapsed as a result of artillery fire .
After a relative lull since the truce on December 9 , pro-Russian separatist eastern Ukraine has returned to the violence at the end of last week, while efforts to revive the peace process is deadlocked.