17 Dead Migrants Drown As Boat To Italy Sank
At least 17 people died when a boat was carrying hundred of immigrants from Libya to Italy says Navy officials of Italy.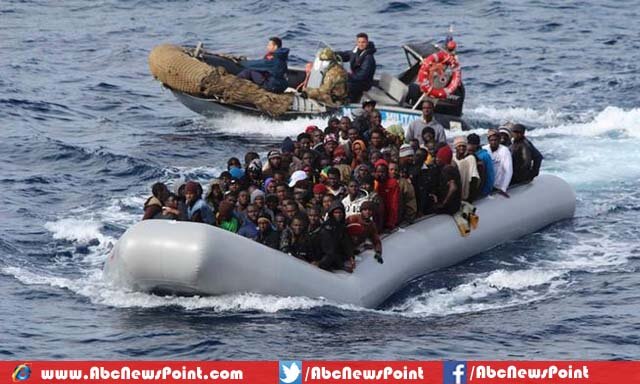 At least 17 people have been dead while a boat was bringing migrants from Libya to Italy. The boat sank 100 miles off southern Italy on Monday. It was not the first incident of its nature in fact last week 36 migrants lost their lives in open sea when their ship drowned carrying illegal migrants from Libya.
In the recent accident almost more than 200 people were on the ship, 17 dead bodies had been recovered by the rescue teams however, many are still missing.
Southern Italy especially Lampedusa, which is the closest Italian island to Africa and has become the destiny for many Africans for entering Europe.
This Italian island has become a frequent destination for the migrants coming from Libya, Sudan, Somalia and other African countries in order to run away from poverty, terrorism and miseries.
Migrants coming from such African countries into unseaworthy and ill equipped boats and ship wrecks off Italian shores are common.
On the other hand unseaworthy, ill-equipped and over loaded boats and vessels are continually coming from Libya to Italy, carrying people who are hoping for better lives in Europe and fleeing from warzone areas to Europe.
The Italian government has accused European Union for not taking enough measures and steps for migrants who are continuously coming to Europe for better life and in doing so numbers of them had lost their lives to open sea and sea animals.
Apart from this the coming migrants have become rising issue for Italy as most of the migrants are entering Europe from Italy.
"Most of all we must find long-term policies to address the causes of flows, especially the prevention and management of crisis around the Mediterranean," Interior Minister Angelino Alfano said: "The Mediterranean is not an Italian border but a European border".