Divers Recover Second Black Box Airasia QZ8501 Crash Flight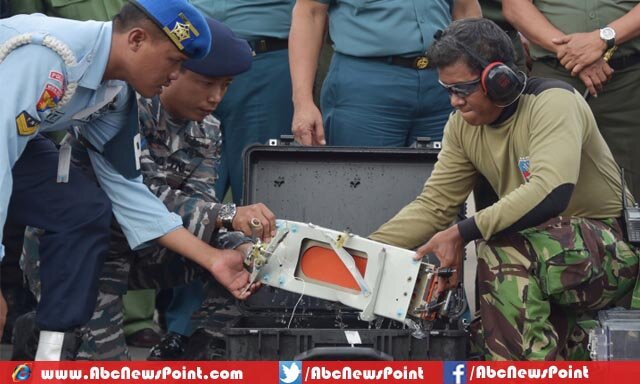 Research teams have recovered the second black box containing the records of conversations AirAsia Airbus crashed into the Java Sea on 28 December. The two pieces are sent to Jakarta for analysis.
This is a key element in the investigation . The second black box , which contains the recording of Airbus crashed into conversations AirAsia Java Sea on 28 December has been found. The day before, a team of divers from the Indonesian Navy had already recovered the recorder device settings.
The valuable part of the plane was found in the same area as the recorder of flight parameters and is now on an Indonesian naval building to send it to Jakarta, where its content is analyzed, according to MetroTV Indonesian television.
The Indonesian Navy teams are also always looking for the fuselage of the aircraft, in which presumably are many missing. Only the bodies of 48 people have so far been recovered on the 162 that was carrying the unit.
Party of Surabaya, the second largest city of Indonesia on December 28 to Singapore, QZ8501 flight disappeared from radar screens shortly before the halfway point. The crew had earlier requested permission to change the flight plan to avoid a disruption.
According to the national weather, atmospheric conditions have certainly played a role in the accident but the exact cause remains to be determined and investigators hope the black boxes will provide the necessary information. The analysis of data that could take up to a month.