Libya Attack, Gunmen Killed Nine Including Five Foreigners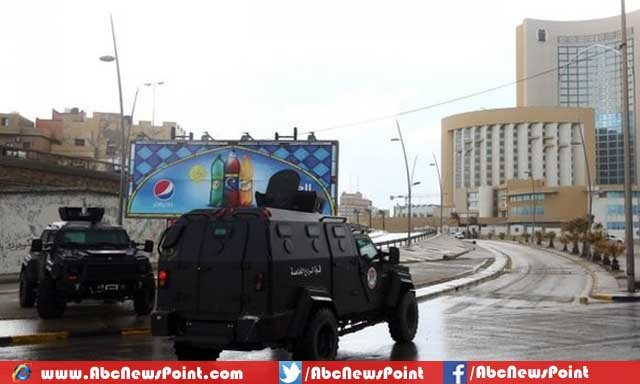 Tripoli: Gunmen attacked on a Libyan hotel in the capital on Tuesday, killing at least nine people including five foreigners among victims.
According to foreign news agency a group of assailant, believed to two or three, attacked on Corinthia Hotel in Libyan capital Tripoli, killed nearly nine people including five foreigners in which one victim in US citizen while one French others were not identified yet.
Local authorities reported that gunmen entered in the hotel, home to many foreign citizens, diplomats and businessmen, opened fire at people standing at reception left nine of people dead while a car bomb also exploded near hotel, however, there are no reports of deaths from this bombing.
A social media account linked to Islamic State claimed that militants lead the attack, the presence of Islamic State militants also proven in the eastern city of Derna who gave statements referring themselves to alliance of ISIS in Libya.
Libyan officials stated that assailants blown up them at upper floor of building win presence of foreigners after surrounded by security forces, while the foreign captive also killed in suicide attempts.
Libya hotel attack evident the presence of Islamic State militants in the country which is likely commanded by western region of the State while some of social posts stated it revenge of death of Abu Anas al-Liby, a Libyan militant died in US hospital before conviction.