Samsung Galaxy S7 vs Galaxy S6 Active; Release Date, Price, Specs & Features, Rumors, Facts
South Korean is expected to rock in worldwide markets by unveiling its new giant machine S6 Active on 12 June, and another device Galaxy S7 which is most-awaited for Samsung lovers, will be rolled out in start of next year.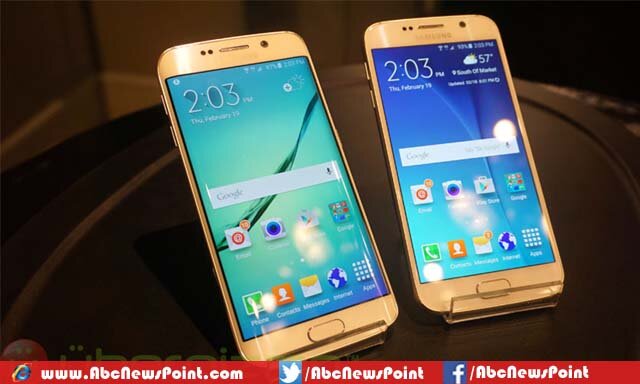 People want to have experience of Galaxy S6 Active which has almost launched in markets because users just need something new and different in Samsung's every next machine.
To known what the difference would be in both new machines, read entire post……
Design and display;
According to latest reports by Samsung, the Samsung Galaxy S6 will just be launched now in United States' markets which to stun users with its marvelous constructions as well as bundle of new features, as come out with a 5.1-inch Super AMOLED display with a 2,560 x 1,440 (Quad HD) resolution.
On the other hand, Samsung has developed the Galaxy S7 which expected to come in terms of today's users' demands and to hand on with likely a 4K resolution.
Processor, Storage and Camera;
It has described in reports that the Galaxy S6 Active comes out with main camera is 16 MP with a home button shortcut, an Octa-core Exynos 7420 chipset and 3 GB of RAM and 32 GB internal storage.
It is also said to be in current accounts that if the phone will sport Exynos processors, at this point—discussion is being done among the developers. However, machine expected to come with 4 GB RAM for faster mobile experience as well as a 20 MP front camera sensor.
Size and Battery;
The Galaxy S6 Active has been designed a size of 73.6 x 146.9 x 8.8 mm which greater than the Galaxy S6's 70.5 x 143.4 x 6.8 mm).
For long time battery experience, a larger battery of 3,500 mAh (up from 2,550 mAh in the S6)has also assembled in the device which will praiseworthy act by users.
Meanwhile, it has been revealing in reports that Galaxy S7 expected to feature a super fast charging battery which has a charging time of five minutes. I hope people will not believe in this statement but after discovering it they will do it.
Price;
Forthcoming S7 anticipated to launch at price of $999, whiling The S6 Active, exclusive on AT&T for $23.17 to $34.75 per month.
Release Date;
The S6 Active will be unveiled on June 12, though the S7 is speculated to rock early next year.