Amir Khan Wants to Fight with World No.1 Floyd Mayweather Jr.
British renowned talented boxer Amir Khan has revealed that he has set all to try his skills against the undefeated and the still No. 1 pound-for-pound boxer, Floyd Mayweather Jr.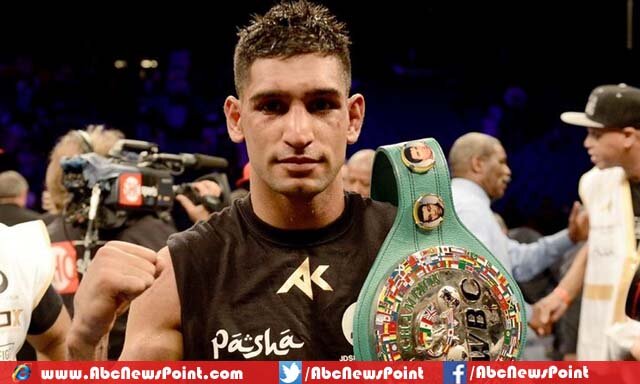 According to international news reports, Khan believes that he can fight and wants to defeat American Mayweather who known for his unbeatable skills and his only one punch can easily freeze blood of rival because he has incredible power and techniques.
However, the 28-year-old British boxer looks so excited and wishing that United States' punching machine will elect him to fight in the ring as his next challenger for his scheduled "last fight" on September 12 at the MGM Grand in Las Vegas.
English professional boxer who sacked IBF Light Welterweight titles discovered dare in himself and feeling no fear at all to face Mayweather even he knew that how much dangerous he is and can easily break Khan's bones by raining deadliest punches.
Khan said by taking to media reporters, "I'm going to be the next Floyd Mayweather whether I fight him or not.
The pound-for-pound title means everything and I think fighting towards that is definitely the aim. All eyes will be on the welterweight division so it's about going for that now,"
Actually Khan believes if Mayweather decides to quit his bright career, can't fight with him in ring and that is why he is disturbed and waiting his approval because to try his luck to name the title of pound-for-pound that he will leave behind.
On the other hand, another statement was came out from Yahoo Sports, in which that the combat between Mayweather and Khan could be possible and for this negotiations are being about the battle of these two champs.