More Than 20 Policeman Killed In An Attack By Taliban In Kandahar
Kandahar: More than twenty-six afghan Policemen were killed on Tuesday in Kandahar district of Afghanistan in an attack by Talibans.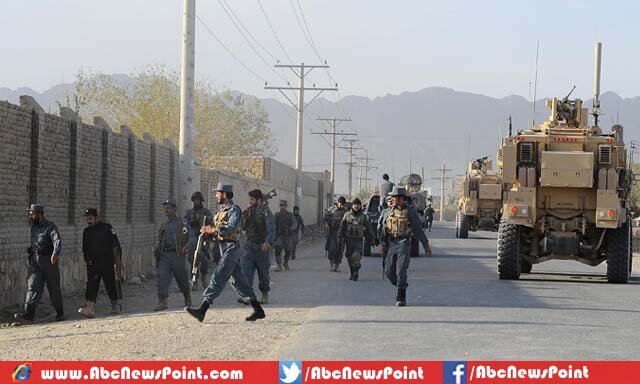 The attacks by Taliban are carried on since the Afghan military has started operation against insurgents in the country.
The assault was carried out in the form of suicide attack. The attacker blew him near a police headquarter in Puli Alam city of Kandahar. According to the initial reports more than twenty police officers have been killed and nine are seriously injured.
The attacks by Talibans have increased on the military troops and police of the country since the Armed forces of the country has started strict operation against insurgents.
The operation against Talibans started in restive Helmand province, which is considered as a hotbed of the Taliban insurgency and hub for drug trafficking.
According to the sources the Armed forces have killed almost 76 insurgents in its recent operation on Monday, which was the first day of operation and aims to target more militant spots in neighbouring provinces. The idea is to target and damage all sanctuaries of Talibans in the territory of Afghanistan.
"This is a totally Afghan-planned and Afghan-led operation. It will continue until success is achieved," said General Abdul Khaliq, who commands the operation.
The first operation carried on by Military forces of Afghanistan to eliminate insurgency from their territory is called "Zolfiqar".
According to ministry spokesperson of Afghanistan "the operation is not the first of its kind against Talibans and its allies and nor will be the last, the operation will carry out till the last Taliban insurgent has been killed from the land".
The idea is to target hideout of Talibans before Taliban leave the hideouts and roam in other mountainous parts of the country from where it will become difficult to find and target them.