Jalalabad Suicide Attack Kills About 33, Wounded Over 99, Afghanistan
The militants turned eastern city in Afghanistan, Jalalabad and shot dead more than 32 people while doing suicide attack, over 99 were wounded in this deadliest incident.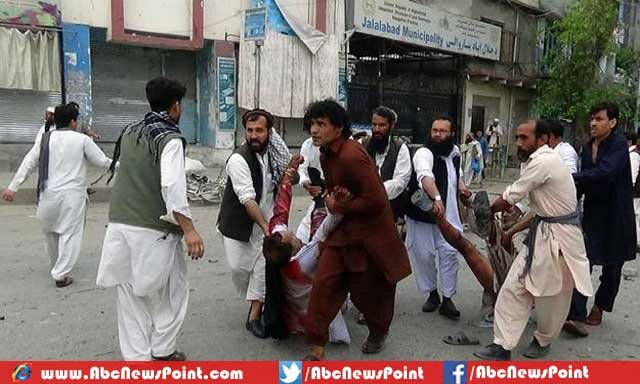 Terrorists stormed in front of bank when military personnel and some government employee were gathered to receive their salaries but suddenly a suicide attacker detonated himself with heavy explosive, police chief of region stated.
However, not any militant organization took responsibility which became the cause of many deaths, though Taliban's spokesman also declined while saying it done by others. It said to be that suicide attack is one of the deadliest attacks in Jalalabad ever.
The President of the Afghanistan, Mr. Ashraf Ghani condemned over killings saying, "cowardly and heinous terrorist act". A minor number of children were also in victims.
A resident of the region, Jaweed Khan told media reporters who were on the site when attack was done, stated after the explosion stampede appeared, dead bodies were scattered on ground as well people who wounded.
Jaweed further said some were wounded seriously and because late arriving of ambulances, lost their breaths, it was so painful moment. In past, Jalalabad was being targeted by Taliban but it was one of the extreme suicide bombing.
Before this incident, Taliban's fighters stormed on a Nato convoy close to Jalalabad airport shot dead about three civilians on 10 April.
The offensive against Taliban which was continued for years, made fighters weak but now, it said to be that fighters trying to kill security forces and troops also on hit list of terrorist.
A large number of Nato troops have turned back to homes but little number forces living in Afghanistan as ended their operations against Taliban in December. Nato Forces are training Afghan military because they want to go back home.