Nepal Court Sentenced 7 Years Jail to Canadian for Child Sex Abuse
The Nepal court had sentenced a Canadian tourist seven years jail who convicted with sexually abusing a young child proofs on Monday.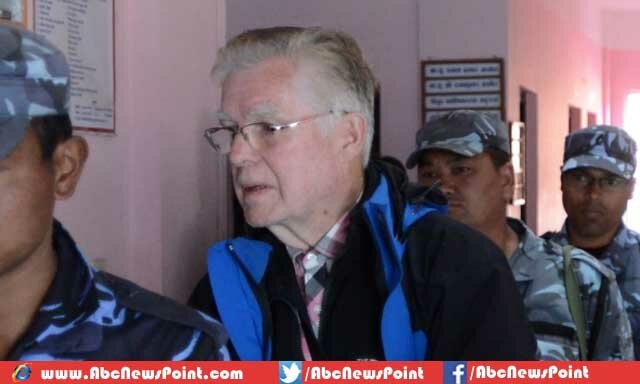 The court of Lalitpur district that the 71-year-old Ernest Fenwick MacIntosh who belongs to Canadian province, Nova Scotia– the judge strictly ordered the criminal to pay $10,000 to victim's family on Sunday.
The case was filed in last year December against Canadian businessman MacIntosh and after this police had taken into custody. However, the details about victim boy never revealed because he is still young.
The police officials told reporters, the young boy was lured by old Canadian and taken to hotel room in Lalitpur that located at capital Kathmandu's south suburb.
In August, old MacIntosh had turned to Nepal on tourist visa and became a regular visitor to children's shelter where victim lived.
According to Canadian news reports, MacIntosh found guilty with 17 child sex crimes proofs and Nepali kid was last one before sentencing. MacIntosh was accused of sexually harassing boys in 1970 and clearly accusations emerged in 1995 when he was in India.
Until to 2007, the police remained unsuccessful to take him into custody, even his first two trials weren't began till to 2010 and all proofs were canceled in April 2013.
The Nepal police investigation is being done to find out any other victim of MacIntosh.