Top 10 Best Places To Visit In London
If you are thinking or planning to visit London then you must visit following top 10 places in London. We promise you won't regret visiting these places.
10: British Museum
British museum is an old building with latest architecture. The building exhibits latest man work, the prehistoric work and modern work from different regions of the world. This is a place which is worth visiting for as it does not only gives you great knowledge but gives you firsthand experience of seeing the precious and valuable work from different regions of the world.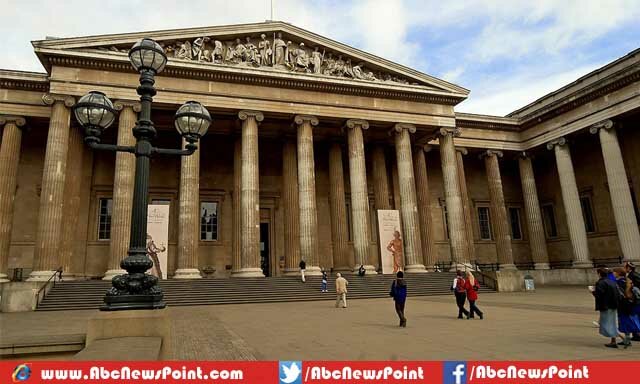 9: National Gallery
The crown of Trafalgar Square is National Gallery. It is filled with ancient western European paintings, sculptures and drawings. These paintings are as old as 13th century and are hanged in this gallery; each painting is worth billions of pounds. This gallery has the honour of having works of great painters like Van Gogh, da Vinci, Botticelli, Constable, Renoir, Titian and Stubbs etc.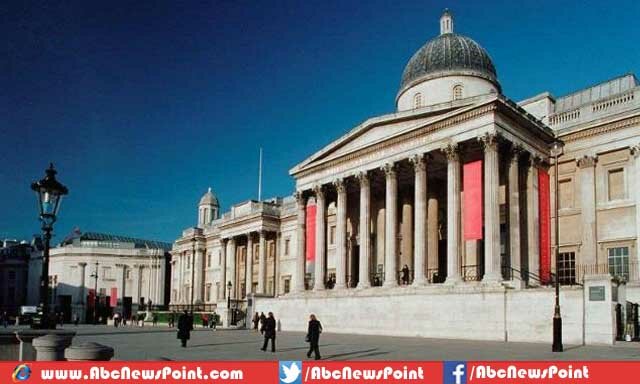 8: Madame Tussauds
Madame Tussauds is a wax museum located in London. This is one unique type of museum which has wax made copies of all world famous celebrities. You will see wax statutes of famous personalities like Lady gaga, Prince William, Princess Diana, Gandhi, Martin Luther King and many other famous personalities. Apart from the famous personalities it has a thrill room which has wax statues of horrifying characters like zombies, mummy, ghosts and so on.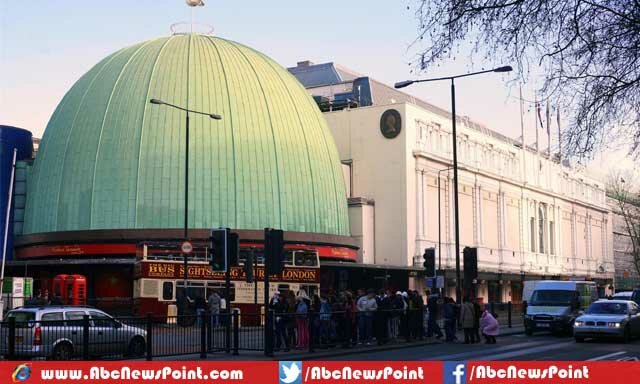 7: Tower of London
The Royal Palace and fortress is known as tower of London. It is a historic castle located in the north of river Thames. Its general lay out looks as if the castle was built in the thirteenth century. The tower of London has become one of the most favorite and most visited tourist places because of its historical value.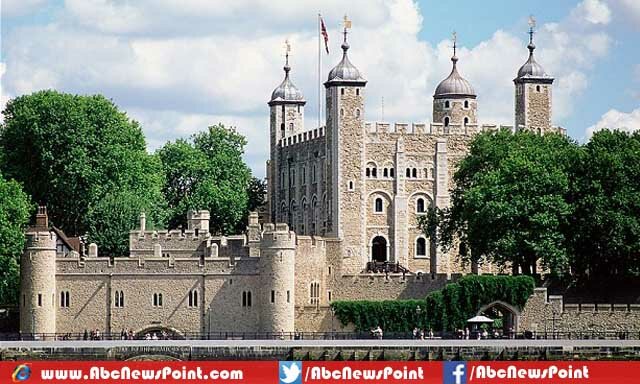 6: London Eye
London eye is another must visit place in London for tourists. It swanks some of London's best views from its capsules. It gives marvellous view of entire city of London. One must get on this skyline to get a lifetime experience of such fascinating spot.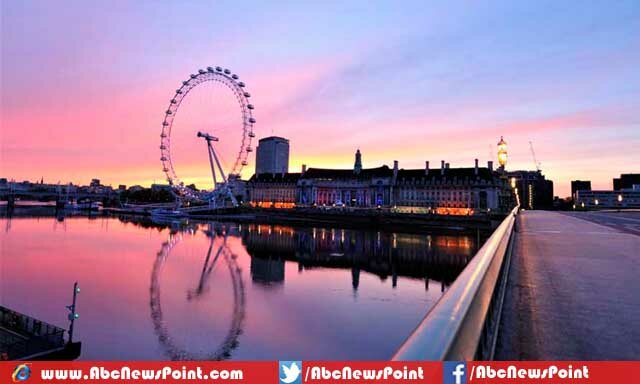 5: Big Ben
The name Big Ben is given to the tall tower clock located on the river Thames next to the UK Parliament. However, the name Big Ben was first given to the clock. This clock tower was completed in 1859. This tower is now officially known as Elizabeth tower. This is another historical building with great historical value. This clock has become symbol of UK especially in the modern times. Therefore it stands at number five in our list of top 10 places to visit in London.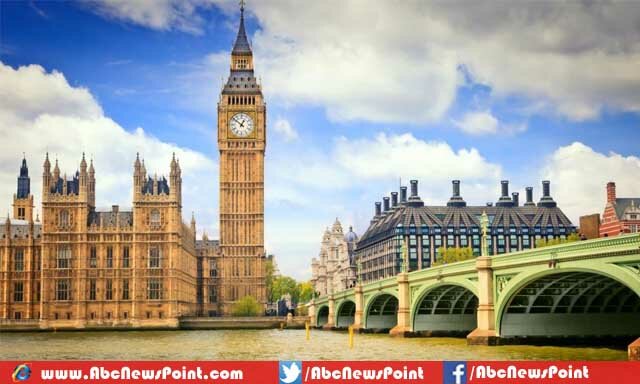 4: St. Paul's Cathedral
St. Paul's Cathedral is an Anglican cathedral; it is the seat of bishop of London as well. The church was built in early thirteenth century. This church is pre historic building which has witnessed number of changing's in the world of politics and religion. Hence it is a very important historic building from both cultural and religious point of view.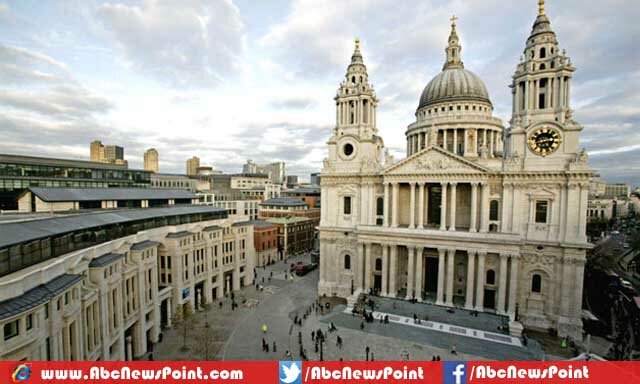 3: River Thames
River Thames runs over 210 miles moving through different picturesque towns and spots of London. If you are planning to visit River Thames you can do boating there or even can do camping at the side of beautiful river Thames. This river has also become icon for London as London Bridge is constructed over it; London tower is on it so is the Big Ben. Therefore we rank River Thames at number three in our list of top 10 places to visit in London.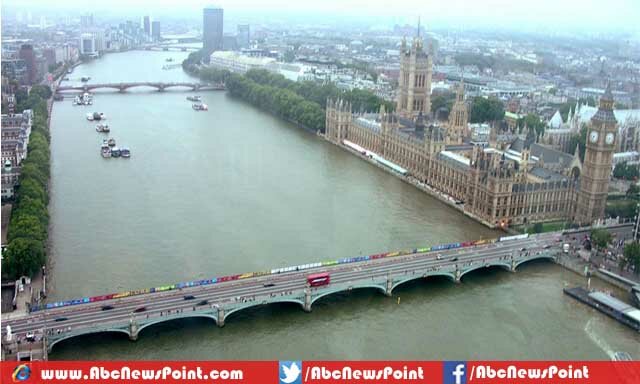 2: Trafalgar Square
Trafalgar Square is a tourist spot located in central London. This spot is always busy with tourists and shoppers. This is also used for common gatherings and protests. This spot has witnessed number of protests and celebrations therefore we ranked this spot due to its historical value at number two in our list.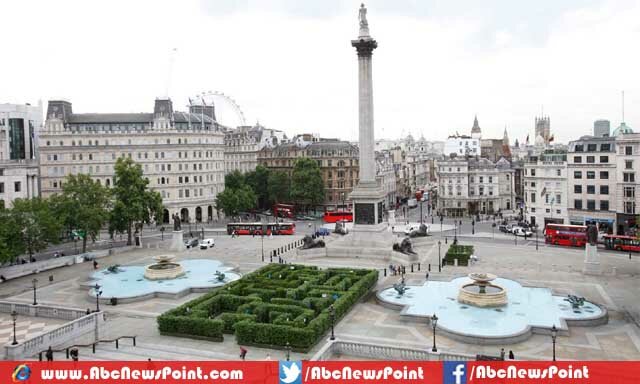 1: Hyde Park
The reason Hyde Park is too famous amongst tourists is because it is one of the royal parks and also one the oldest and largest park of London. It is one of the eighth of royal Parks of London. It receives more than millions of visitors and tourists every year. The park offer number of recreational activities like, cycling, tennis courts, jogging tracks, boating, swimming, horse ridding and so on. It is an ideal place to visit on a sunny day or if you are planning to have a picnic.