Apple Mac OS X 10.11 El Capitan Release Date, Beta Download, Features And Other Information
Worldwide Developers Conference of an American multinational technology company Apple that started on 8 June in northern California's city San Francisco, where the latest update to its desktop operating system and improvements to Mac OS X 10.11 El Capitan and new details were revealed.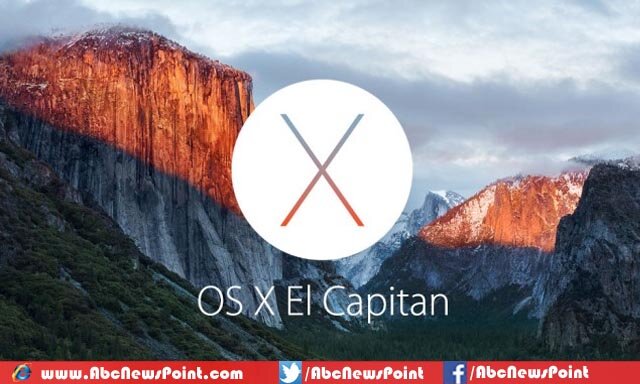 Exciting Features;
Here come some new impressive features in OS X El Capitan by considering next generations' demand, they are tabbed email composition, App Extensions for Photos, Split View on the desktop screen, Metal API for gaming, the capability to pin tabs in Safari and fresh gestures.
Apple's introduction of Metal to Mac will launch apps to have "unprecedented graphics and computing power," mentioned in reports. It also said to be in reports that Game developers are now authorized to approach future Mac GPUs, with better graphics and speed which expected to be better over 50 percent.
Besides that some other apps as letting users add images, videos, maps to the app and new app new Notes app will be discovered soon after the release of this operating system. Not only is this, Notes also fixed with notes syncing across Apple devices and interactive checklists.
Now it will be in user's approach to mute the tabs in Safari just as in Google's Chrome browser and meanwhile, will give an improved search feature which provides cleaner and more specific results and Spotlight app will also be discovered.
Now, OS X's new version gives you the right swiping gestures in e-mails. You just need to swipe right to mark messages or swipe left to delete or remove them.
Download OS X 10.11 Beta;
According to Developers, users can easily download a beta version of the OS X 10.11 El Capitan Build 15A178w for their Mac computers as it starts on 8 June.
Release Date;
A beta for the OS X El Capitan expected to unveil for the public in July next to the iOS 9.