Is Floyd Mayweather Jr. to Fight Against the British Boxer Amir Khan?, Reports & Predictions
As no one knows, who is going to face the American unbeatable boxer Floyd Mayweather Jr. because the administration didn't predict about his opponent but Amir Khan boxer still expecting to face him as it would be final match of Mr. Money's career.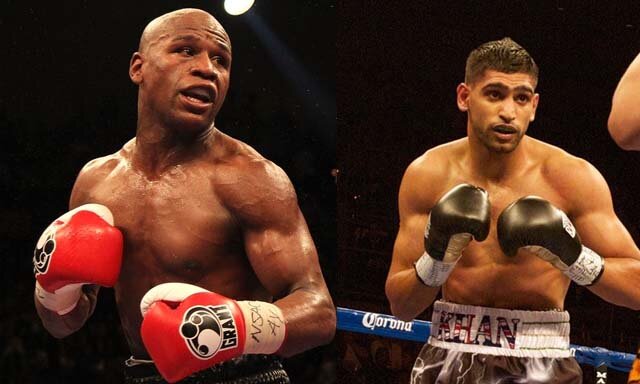 However, the UK tabloid Daily Mail has published a report, in which it wrote that the Boxing Writers Association of America winner was expected to face the British stronger fighter Khan compared to settle with Andre Berto.
On the other hand, it rumored to be that Mayweather Jr, who has named 48 victories from 48 professional competitions in whole career, didn't add an English professional boxer in his possible rivals' list—reason why Khan has been criticizing his act for days.
Actually, the 28-year-old Brit boxer appears to be so excited to face Mayweather Jr but if reports are to believed so Berto may be next challenger to American unbeatable boxer.
It also reported that British young-talented boxer has tagged his name on top boxing ranking with its record of 31-3 as well as 19 knockouts victories.
The huge fan following of Brit Khan would better know that he beat badly American young boxer Devon Alexander known as Alexander the Great previous year and Chris Algieri this year in May with scores as 115-113, 117-111 and 117-111.
Nonetheless, Khan speculated to be battling Kell Brook, with boxer Shawn Porter and being expected has set all to knockout his possible opponent.
Though, the Brook and Khan's fight is not officially announced yet which expected to be next year, while the Brit fighter has allegedly described his intention to face Brook but for this Khan has to beat first his two 'high caliber fighters'.